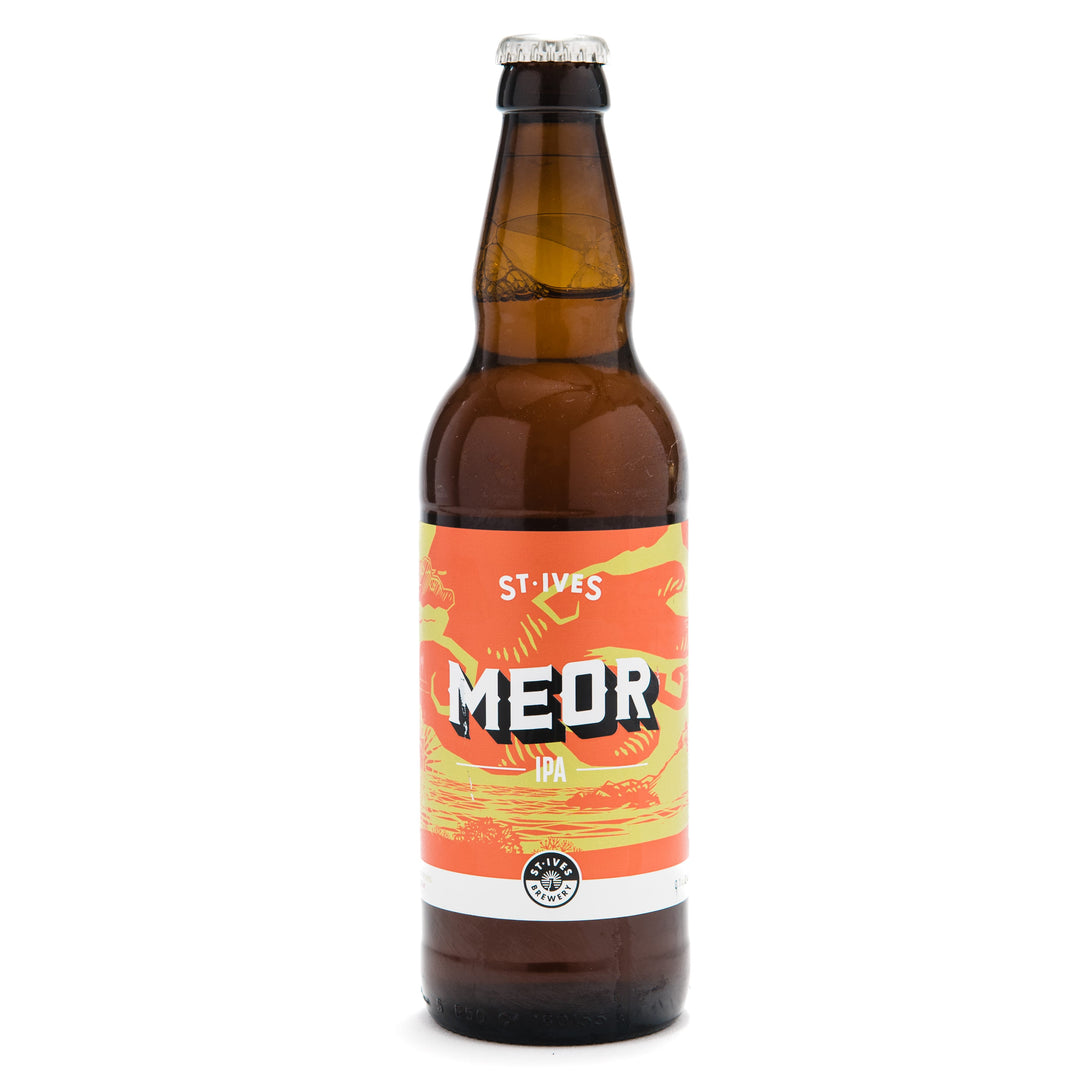 St Ives Brewery Meor IPA - 4.8% ABV
---
Next Day Delivery Available
Free Personalized Gift Card Message
Choose A Delivery Date on Cart Page
St Ives Brewery Meor IPA - 4.8% ABV
A modern style session ipa. hot side hops give this classic a spicy bitterness and cold side dry hops give a juicy fruit aroma and lasting flavour.

ABV:
ALC 4.8% VOL
HOPS:
HOT SIDE// CHINOOK, CASCADE, COLD SIDE// SIMCOE, MOSAIC
INGREDIENTS:
PILSNER MALT, PALE ALE MALT, OATS, WHEAT, HOPS, YEAST, WATER, 'PRODUCT CONTAINS GLUTEN'
Suitable for Vegans
About St Ives Brewery:
The brewery has grown from strength to strength. In 2015 they found a new home on Trenwith Burrows and set up our 10 brewers barrel plant along with gift shop and cafe above. 

With stunning views over St.Ives harbour and onwards to Godrevy Lighthouse, there could not be a more picturesque location to brew award winning beers.
Free Next Day Delivery: This applies to all collections except for the Cornish Food and Drink Section.
Delivery Availability: From Tuesday to Saturday.
Perishable Goods: Some hampers contain perishable items. Please ensure they are refrigerated upon arrival.
Shelf Life: Scones & Pasties last for 5 days; clotted cream for 5-7 days. For specific best before dates, check product packaging.
Choosing Your Delivery Date:
Availability: Select your preferred date on the cart page, with deliveries available from Tuesday to Saturday.
Exclusions: Delivery is not available on Sundays and Mondays.
AM Delivery: Morning delivery options are also available.
Important:
While you can select a preferred delivery date at checkout, please be aware this is not a guaranteed service. Courier delays can occur and are beyond our control.