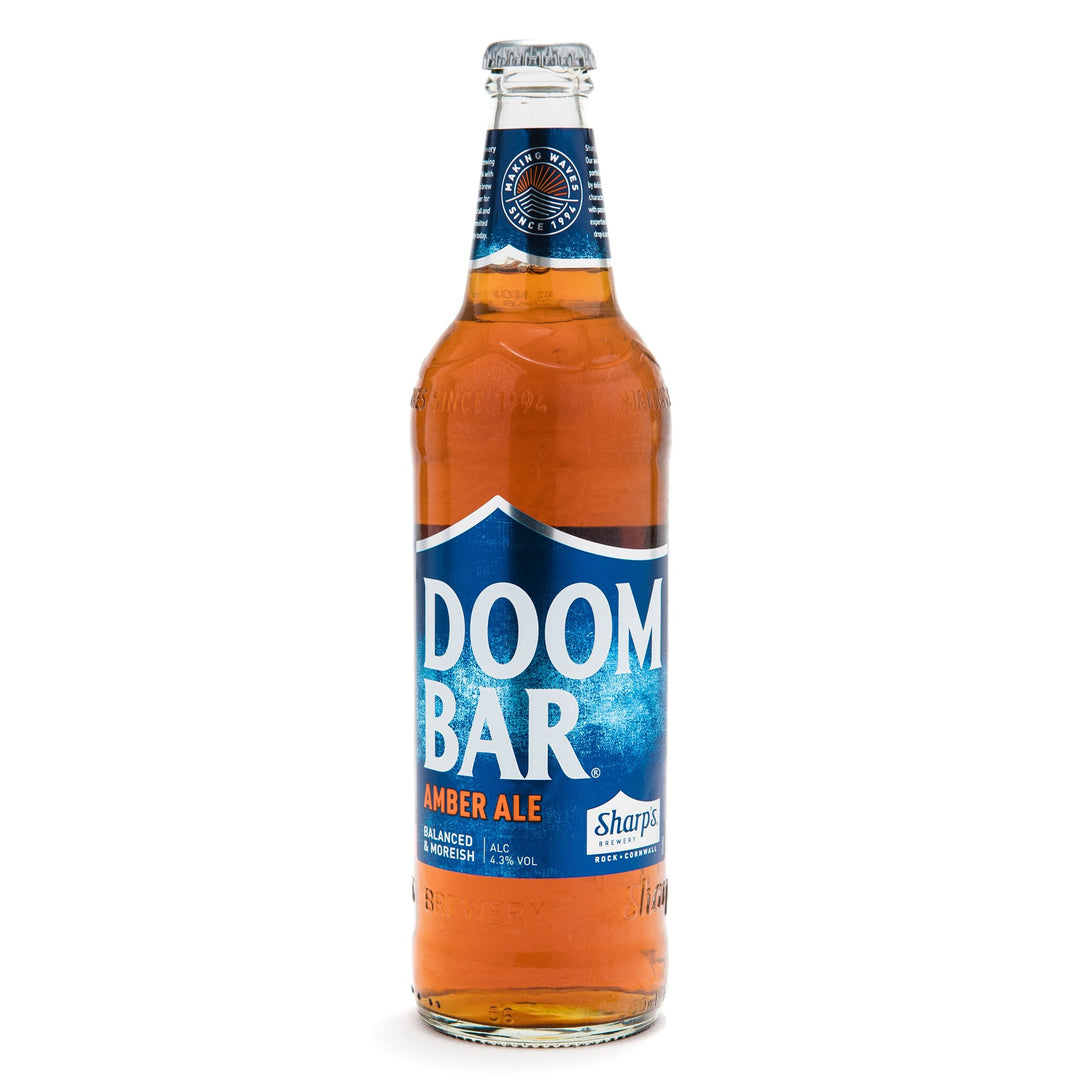 ---
Next Day Delivery Available
Free Personalized Gift Card Message
Choose A Delivery Date on Cart Page
Doom Bar is a perfectly balanced beer combining subtle yet complex flavours. This creates an amber ale which is both satisfying and deliciously moreish.
About Sharp's Brewery:
Proud brewers of Doom Bar, the UK's best selling cask and bottled ale, Our Brewery, situated on the North Cornish Coast, is a unique place. There's a certain kind of unavoidable energy. Something intrinsically Cornish, something inspired by being among the elements.
Air, sea, rock; they surround our brewers who live on this stretch of coast. Looking out over the vast Atlantic, it is the ideal space to create exceptional beers that speak of where we come from. Every one of us has a passion for the place that makes its way into every drop of beer we make.
Free Next Day Delivery: This applies to all collections except for the Cornish Food and Drink Section.
Delivery Availability: From Tuesday to Saturday.
Perishable Goods: Some hampers contain perishable items. Please ensure they are refrigerated upon arrival.
Shelf Life: Scones & Pasties last for 5 days; clotted cream for 5-7 days. For specific best before dates, check product packaging.
Choosing Your Delivery Date:
Availability: Select your preferred date on the cart page, with deliveries available from Tuesday to Saturday.
Exclusions: Delivery is not available on Sundays and Mondays.
AM Delivery: Morning delivery options are also available.
Important:
While you can select a preferred delivery date at checkout, please be aware this is not a guaranteed service. Courier delays can occur and are beyond our control.