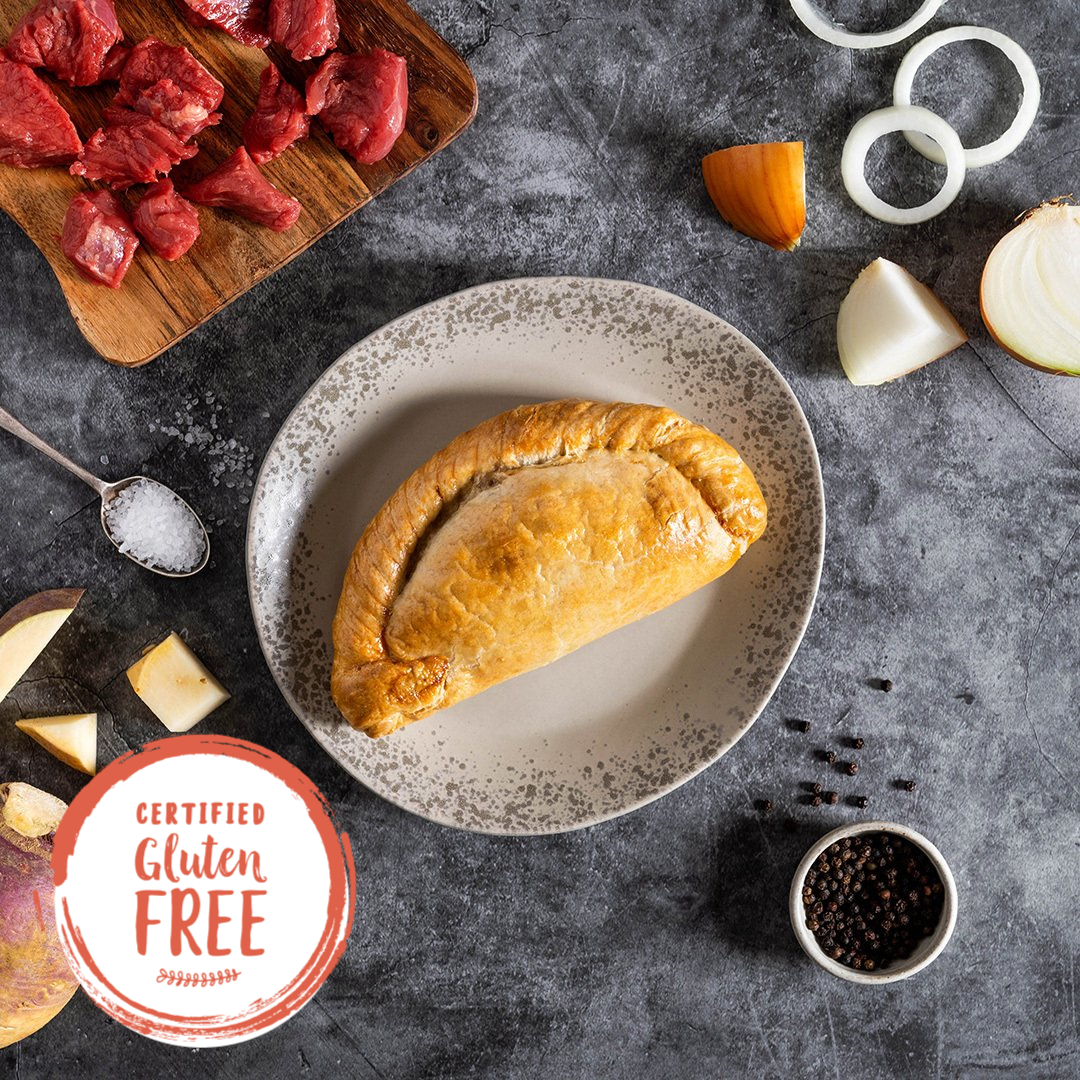 6 x Gluten Free Traditional Steak Pasties 280g
---
Free Personalized Gift Card Message
Choose A Delivery Date on Cart Page
Gluten Free Pasties - We've had a lot of requests to add this one, and we're so glad to have it in stock! Just as ansum compared to the regular pasties, our gluten free pastry is a match made in heaven for the tried and trusted Cornish filling.
FREE Next Day Delivery Included
FREE Personalized Gift Card Message

Choose A Delivery Date on Cart page
Please note: We only dispatch our pasties Monday-Friday via DPD Next Day. The pasties will be delivered frozen. Please ensure they are put in the freezer upon arrival
Free Next Day Delivery: This applies to all collections except for the Cornish Food and Drink Section.
Delivery Availability: From Tuesday to Saturday.
Perishable Goods: Some hampers contain perishable items. Please ensure they are refrigerated upon arrival.
Shelf Life: Scones & Pasties last for 5 days; clotted cream for 5-7 days. For specific best before dates, check product packaging.
Choosing Your Delivery Date:
Availability: Select your preferred date on the cart page, with deliveries available from Tuesday to Saturday.
Exclusions: Delivery is not available on Sundays and Mondays.
AM Delivery: Morning delivery options are also available.
Important:
While you can select a preferred delivery date at checkout, please be aware this is not a guaranteed service. Courier delays can occur and are beyond our control.