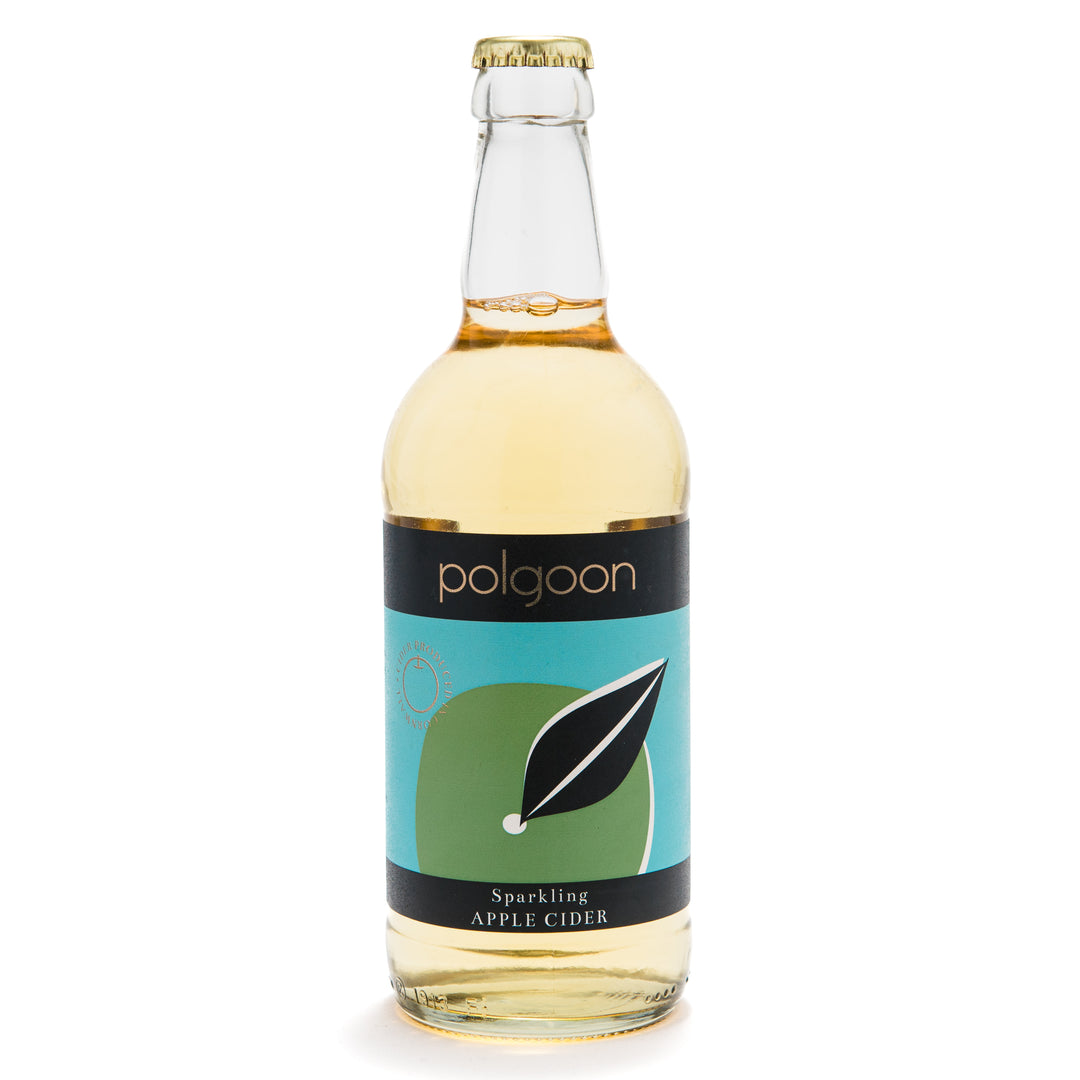 Polgoon Cornish Apple Cider
---
Next Day Delivery Available
Free Personalized Gift Card Message
Choose A Delivery Date on Cart Page
Lightly sparkling Cornish Apple Cider 500ml bottle case from Polgoon Cider Farm, Cornwall
About Polgoon
After many years trading as fish merchants in Newlyn, John and Kim Coulson decided they needed a new adventure. After buying a run-down flower farm in Penzance and following some advice from Bob Lindo at Camel Valley, they decided to plant vines and create their own Cornish vineyard.
From the very first wine harvest in 2006, Kim and John created the first Polgoon rosé and were subsequently awarded the Waitrose Trophy for Best Still Rosé in the UK. The next two harvests also won major national competitions but unfortunately, after these early successes, Polgoon suffered from bad harvests in 2007 and 2008 after enduring terrible Cornish weather conditions, leaving almost no wine…
Determined not to be beaten, the Coulsons perfected a Cornish cider called Aval (Cornish for 'apple'), a sparkling cider product made using the Methode Traditionelle, the same method used by French winemakers to produce their sparkling wines.
Free Next Day Delivery: This applies to all collections except for the Cornish Food and Drink Section.
Delivery Availability: From Tuesday to Saturday.
Perishable Goods: Some hampers contain perishable items. Please ensure they are refrigerated upon arrival.
Shelf Life: Scones & Pasties last for 5 days; clotted cream for 5-7 days. For specific best before dates, check product packaging.
Choosing Your Delivery Date:
Availability: Select your preferred date on the cart page, with deliveries available from Tuesday to Saturday.
Exclusions: Delivery is not available on Sundays and Mondays.
AM Delivery: Morning delivery options are also available.
Important:
While you can select a preferred delivery date at checkout, please be aware this is not a guaranteed service. Courier delays can occur and are beyond our control.