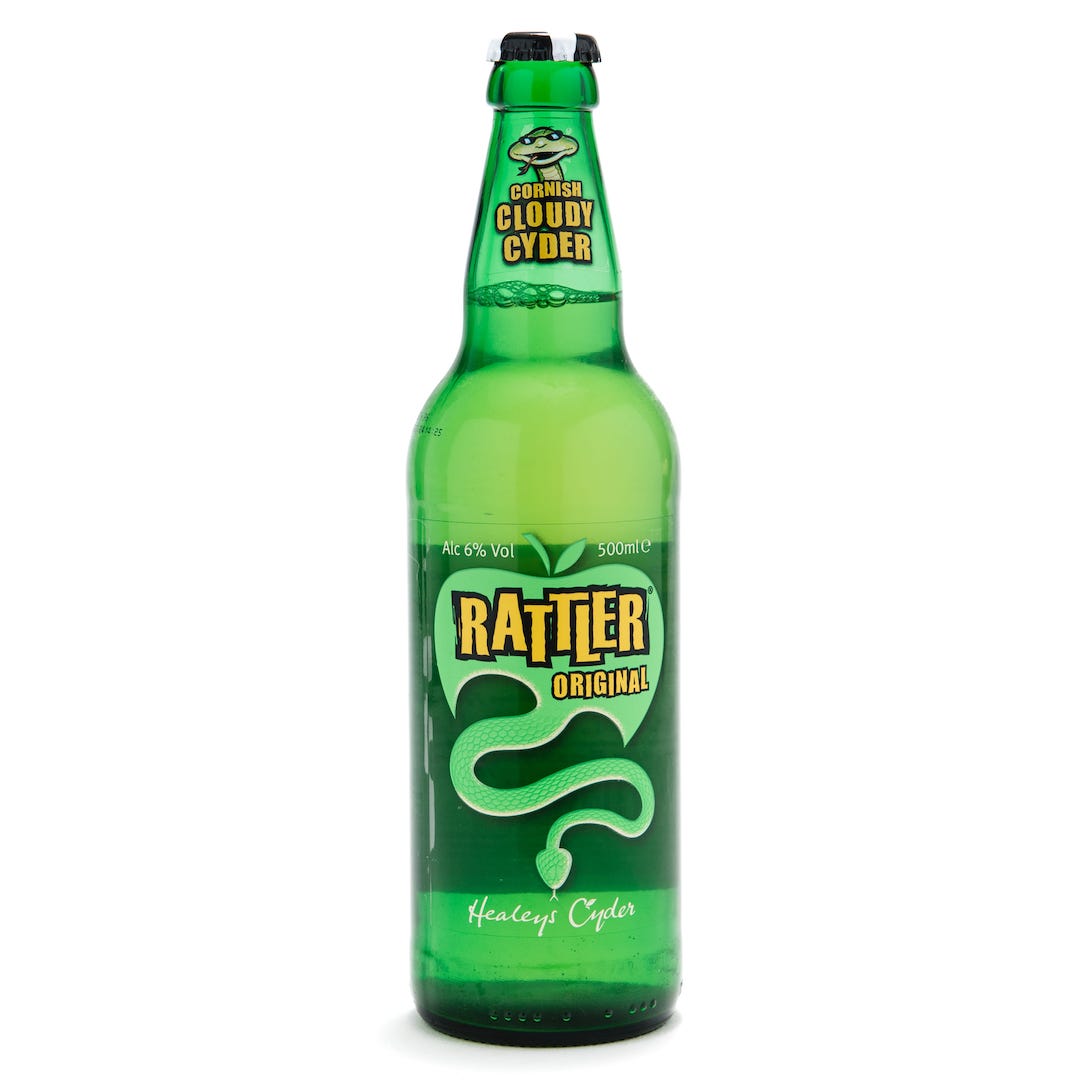 Rattler Original Cornish Cider - 500ml
---
Next Day Delivery Available
Free Personalized Gift Card Message
Choose A Delivery Date on Cart Page
Want a bottle with a bite? Named after the feisty Cornish Rattler apple and blended with Healey's know-how, their Cornish Rattler Cyder has the crisp, fresh flavour you crave.
About Healeys:
Since planting their first trees in 1986 they've grown to become the largest independent cyder-maker in Cornwall and the first distillery for 300 years. Family owned and Cornish born and bred...
DIETARY AND ALLERGY ADVICE
Vegan Friendly
Gluten Free
Free Next Day Delivery: This applies to all collections except for the Cornish Food and Drink Section.
Delivery Availability: From Tuesday to Saturday.
Perishable Goods: Some hampers contain perishable items. Please ensure they are refrigerated upon arrival.
Shelf Life: Scones & Pasties last for 5 days; clotted cream for 5-7 days. For specific best before dates, check product packaging.
Choosing Your Delivery Date:
Availability: Select your preferred date on the cart page, with deliveries available from Tuesday to Saturday.
Exclusions: Delivery is not available on Sundays and Mondays.
AM Delivery: Morning delivery options are also available.
Important:
While you can select a preferred delivery date at checkout, please be aware this is not a guaranteed service. Courier delays can occur and are beyond our control.