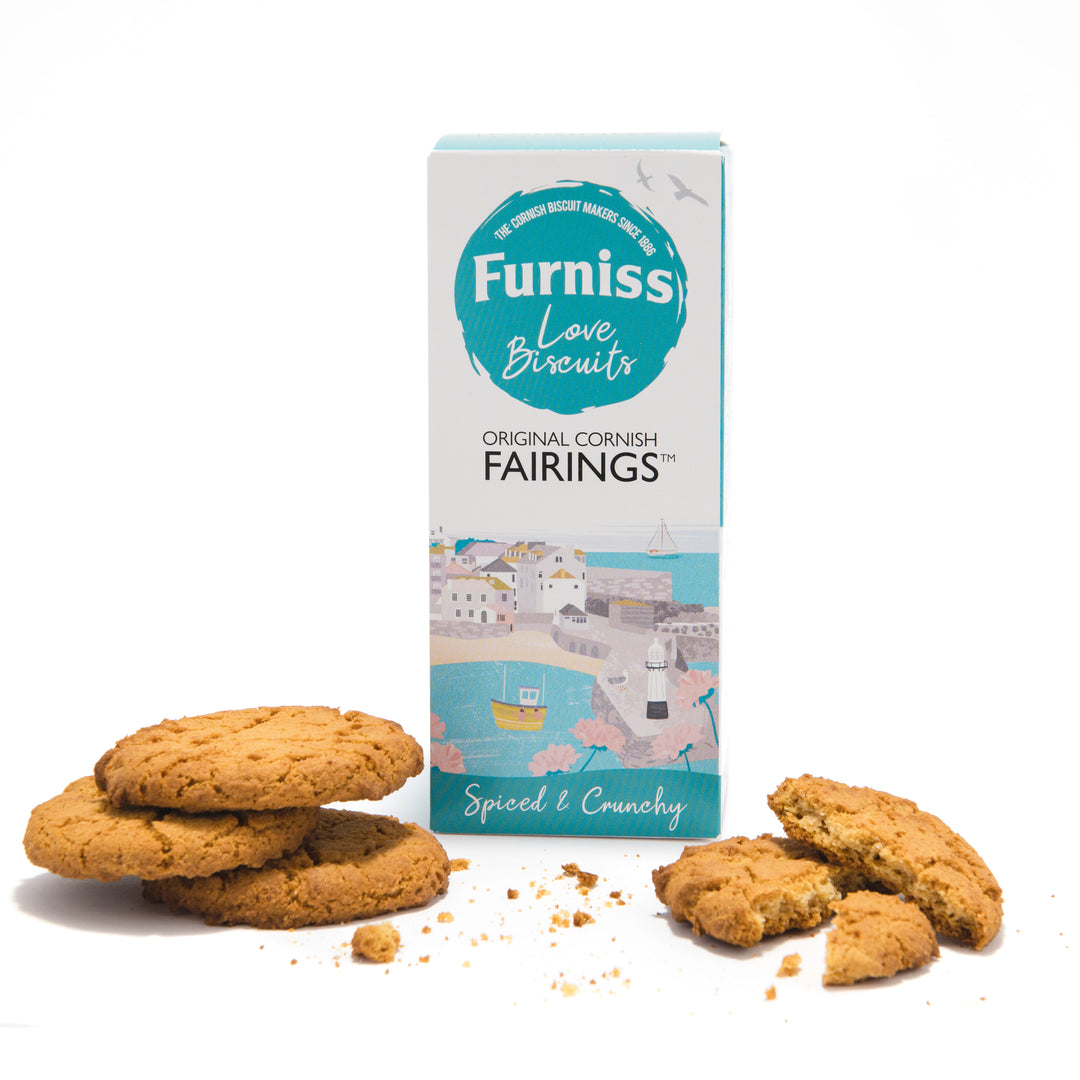 Furniss Original Cornish Fairings
---
Next Day Delivery Available
Free Personalized Gift Card Message
Choose A Delivery Date on Cart Page
The true taste of Cornwall and Furniss brand leader. Traditionally a gift to give to a sweetheart, now a gift to your tastebuds!
About Furniss:
At Furniss, they've been crafting quality biscuits using perfected recipes since 1886.
Their story starts in Cornwall where master baker, John Cooper Furniss opened his first teashop in the centre of Truro. Every night, he would work into the small hours, preparing delicious gingerbread and celebrated Fairings ready to serve fresh the next day.
DIETARY AND ALLERGY ADVICE

  Contains MILK, GLUTEN and WHEAT.
  May contain traces of EGG & NUTS.
 100% Vegetarian
Free Next Day Delivery: This applies to all collections except for the Cornish Food and Drink Section.
Delivery Availability: From Tuesday to Saturday.
Perishable Goods: Some hampers contain perishable items. Please ensure they are refrigerated upon arrival.
Shelf Life: Scones & Pasties last for 5 days; clotted cream for 5-7 days. For specific best before dates, check product packaging.
Choosing Your Delivery Date:
Availability: Select your preferred date on the cart page, with deliveries available from Tuesday to Saturday.
Exclusions: Delivery is not available on Sundays and Mondays.
AM Delivery: Morning delivery options are also available.
Important:
While you can select a preferred delivery date at checkout, please be aware this is not a guaranteed service. Courier delays can occur and are beyond our control.