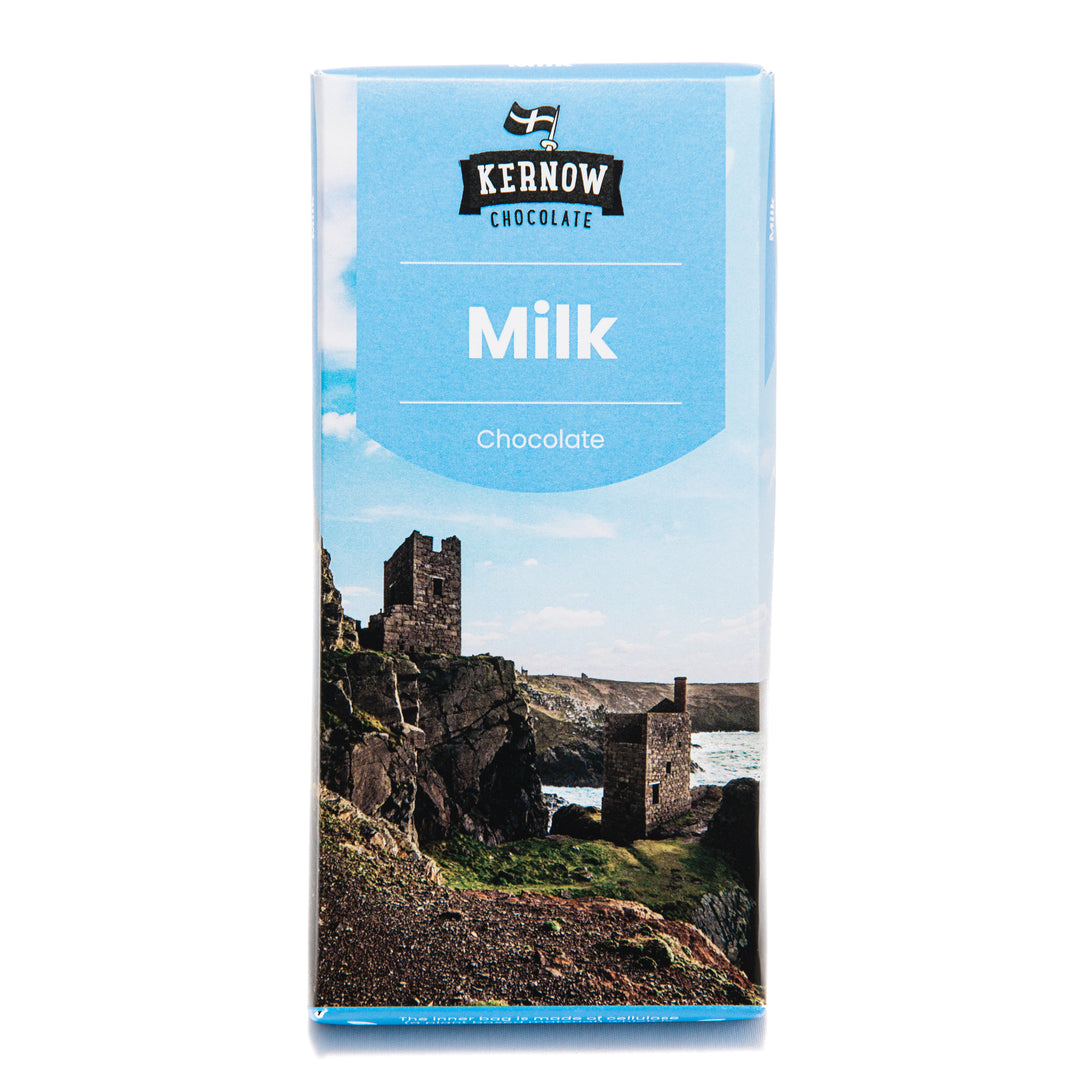 Kernow Chocolate - Milk Chocolate Bar 100g
---
Free Personalized Gift Card Message
Choose A Delivery Date on Cart Page
The Classic. This is Kernow Chocolate's signature milk chocolate (35% minimum cocoa solids, 22% minimum milk solids) in its simplest form. Smooth, delicious and creamy, this may very well be the chocolate that ruins all other chocolate bars for you – and we're not sorry!
About Kernow Chocolate:
Kernow Chocolate set up shop in 2005 to help put food on the family table; many years and a lot of hard work later, they're now Cornwall's largest artisan chocolate maker, supplying to shops, tourist attractions and little hands everywhere.
DIETARY AND ALLERGY ADVICE

  Contains SOYA and MILK.
  May contain traces of EGG & NUTS.
 100% Vegetarian
Free Next Day Delivery: This applies to all collections except for the Cornish Food and Drink Section.
Delivery Availability: From Tuesday to Saturday.
Perishable Goods: Some hampers contain perishable items. Please ensure they are refrigerated upon arrival.
Shelf Life: Scones & Pasties last for 5 days; clotted cream for 5-7 days. For specific best before dates, check product packaging.
Choosing Your Delivery Date:
Availability: Select your preferred date on the cart page, with deliveries available from Tuesday to Saturday.
Exclusions: Delivery is not available on Sundays and Mondays.
AM Delivery: Morning delivery options are also available.
Important:
While you can select a preferred delivery date at checkout, please be aware this is not a guaranteed service. Courier delays can occur and are beyond our control.