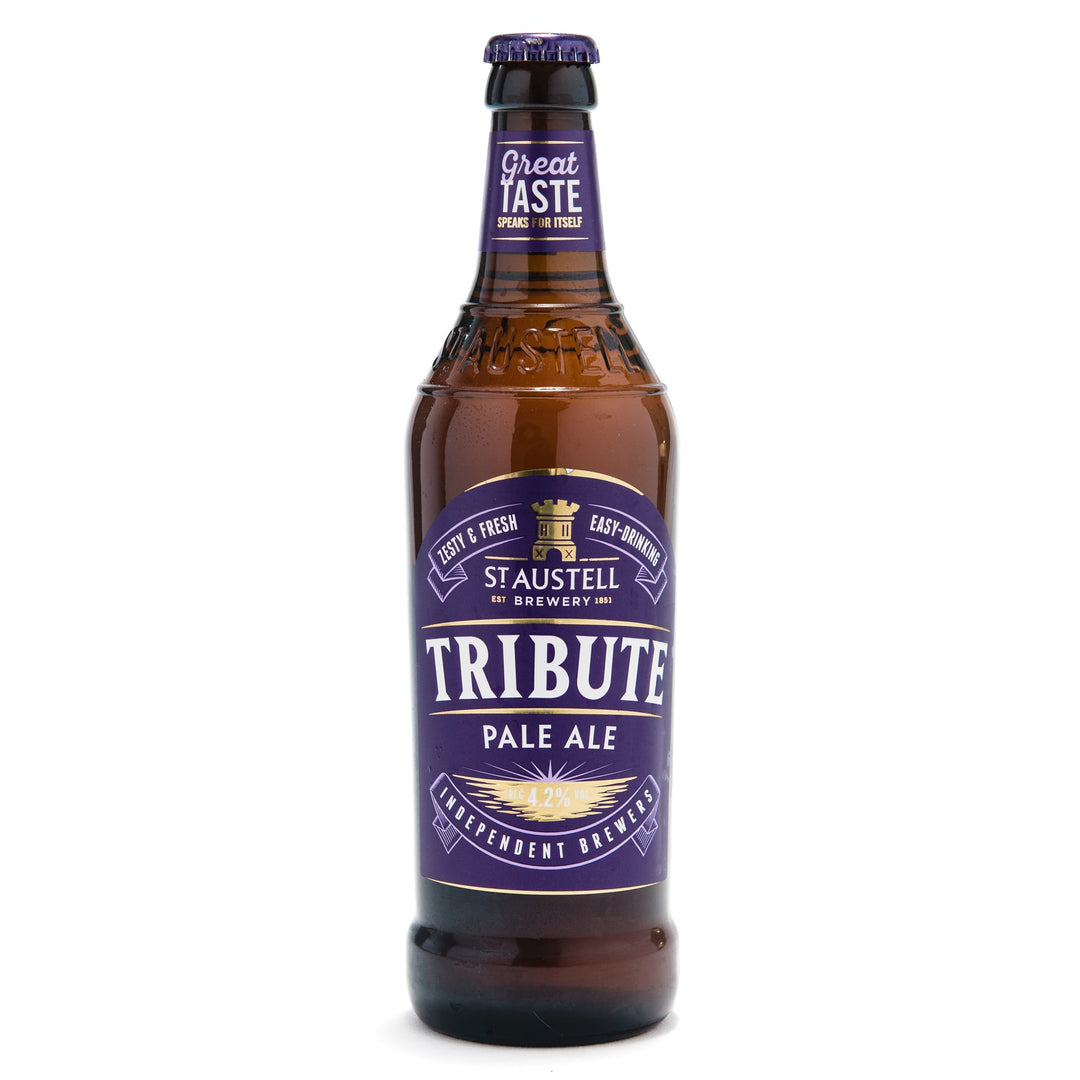 ---
Next Day Delivery Available
Free Personalized Gift Card Message
Choose A Delivery Date on Cart Page
""Tribute is a magnificent example of a bronze coloured English bitter, with a rich aroma of biscuity malt and tart citrus fruit from the Willamette hops. Juicy malt, hop resins and tangy fruit coat the tongue, while the finish is long and lingering, with a fine balance between malt, hops and fruit, finally becoming dry and bitter."
- Roger Protz, Editor Good Beer Guide"
About St Austell Brewery:
Founded in 1851 by Cornishman Walter Hicks, today St Austell Brewery remains 100% independent and family owned. St Austell Brewery operates a growing and diverse business
Free Next Day Delivery: This applies to all collections except for the Cornish Food and Drink Section.
Delivery Availability: From Tuesday to Saturday.
Perishable Goods: Some hampers contain perishable items. Please ensure they are refrigerated upon arrival.
Shelf Life: Scones & Pasties last for 5 days; clotted cream for 5-7 days. For specific best before dates, check product packaging.
Choosing Your Delivery Date:
Availability: Select your preferred date on the cart page, with deliveries available from Tuesday to Saturday.
Exclusions: Delivery is not available on Sundays and Mondays.
AM Delivery: Morning delivery options are also available.
Important:
While you can select a preferred delivery date at checkout, please be aware this is not a guaranteed service. Courier delays can occur and are beyond our control.