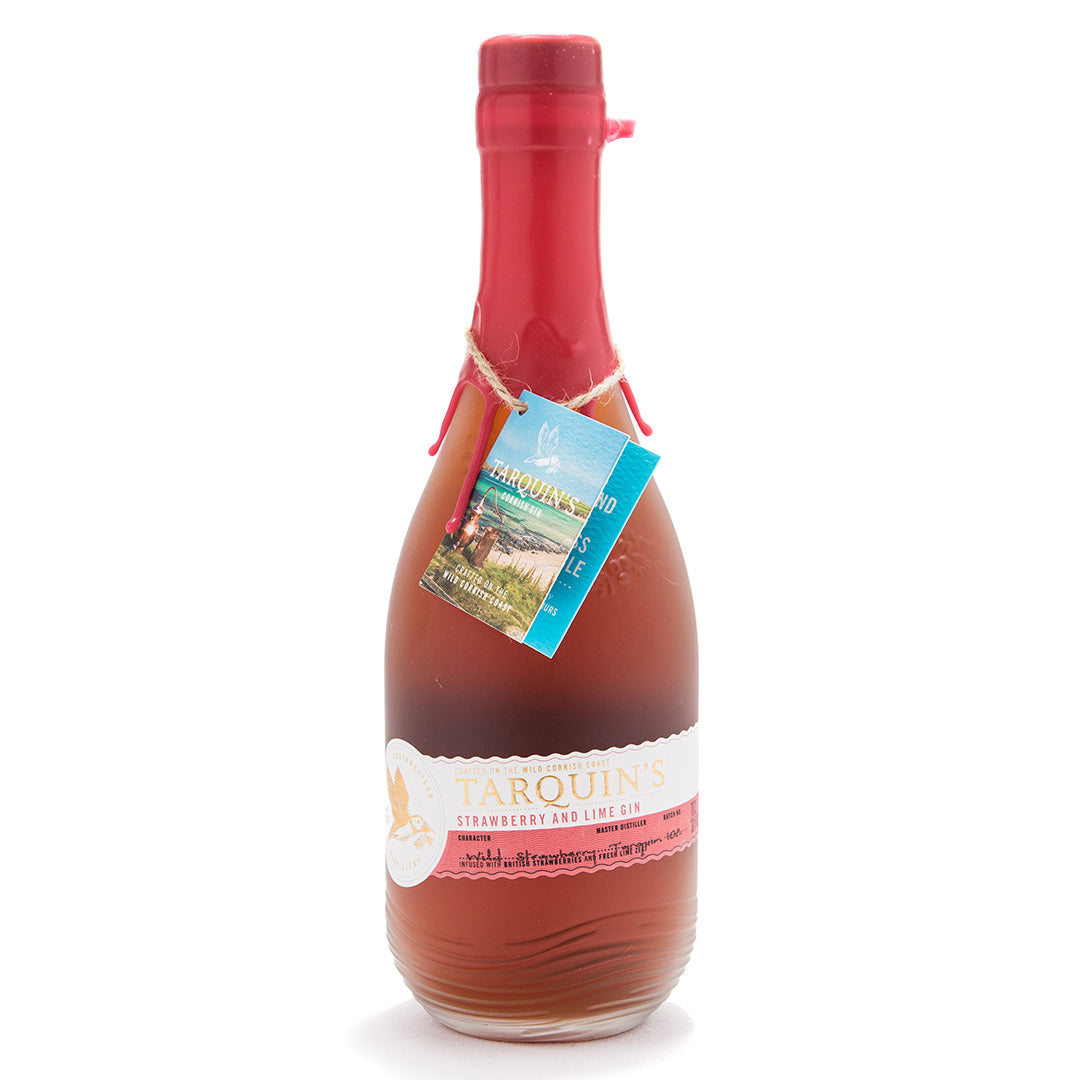 Tarquin's Strawberry & Lime Gin
---
Next Day Delivery Available
Free Personalized Gift Card Message
Choose A Delivery Date on Cart Page
Strawberry & Lime Fruit Gin
Infused with British strawberries and fresh lime zest
Crafted on the wild Cornish coast
Enjoy a little bit of Cornish sunshine in every glass with our celebration of the great British strawberry. Our flagship Tarquin's Cornish gin is first distilled in small batches, with the addition of fresh lime zest, then post distillation we lovingly infuse with the sweetest strawberries in season.
Alcohol By Volume: 38
Units: 26.6

Statutory/Years: 18
Free Next Day Delivery: This applies to all collections except for the Cornish Food and Drink Section.
Delivery Availability: From Tuesday to Saturday.
Perishable Goods: Some hampers contain perishable items. Please ensure they are refrigerated upon arrival.
Shelf Life: Scones & Pasties last for 5 days; clotted cream for 5-7 days. For specific best before dates, check product packaging.
Choosing Your Delivery Date:
Availability: Select your preferred date on the cart page, with deliveries available from Tuesday to Saturday.
Exclusions: Delivery is not available on Sundays and Mondays.
AM Delivery: Morning delivery options are also available.
Important:
While you can select a preferred delivery date at checkout, please be aware this is not a guaranteed service. Courier delays can occur and are beyond our control.